There are so many different types of fabrics.  Fabrics can be used on a variety of items in interior design.  They can be used on pillows, furniture, draperies, bed ensembles, and even as wall accessories.  Fabrics are what really makes a room come together.  They add style to a room and make it visually appealing.  In a room design, the fabrics used should complement all elements of the room such as the paint color, flooring, and accessories.
Have you ever wanted custom made drapes for your home?  When selecting drapery fabric, you want to look for a lighter weight  fabric.  Selecting a lighter weight fabric will allow the for the drapes to pleat and hang nicely.  
Ever wanted to change the look of your room with a small budget in mind?  Accent pillows can change the whole look of your room for a small dollar amount.  When selecting fabrics for pillows, the possibilities are endless!  Selecting a pattern fabric will really add to a room and give it a whole new look.  Fabrics with textures are also great for pillows and will add visual appeal to your room.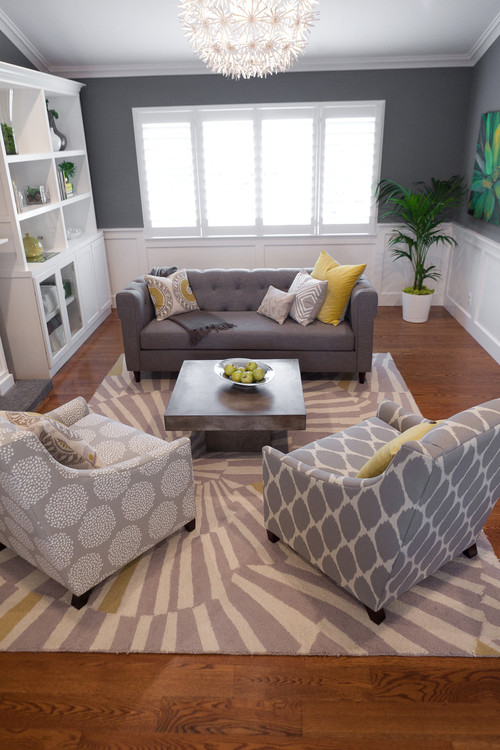 When choosing upholstery fabric, it is a good idea to choose a medium to heavy weight fabric.  Generally, furniture is sat in and gets used a lot in a room.  Choosing a more durable fabric will make the furniture look nicer and last longer.  When deciding on fabric for furniture, solid fabrics look great on sofas, love seats, and chairs.  Pattern fabrics also look really nice on chairs to accent a sofa or love seat.
Colbi Swaim is an Interior Design assistant at Van Nice Design.   Colbi graduated from Iowa State University with a degree in Apparel, Merchandising, and Design. She graduated Summa Cum Laude. If you are in need of good interior design ideas for your home, contact Colbi or Patrick Van Nice at: 515-577-5562, or email us at colbi@interiordesigniowa.com  or patrick@interiordesigniowa.com
Enjoy this post? You can use the social bookmarks below to share it with the world.