Van Nice Design is pleased to announce that we have added a new team member, Jillian Lare. Jillian is a native of North-Eastern Pennsylvania and relocated to the Des Moines area in 2008. She holds a degree in Industrial Engineering from Lehigh University, which is located in Bethlehem, Pennsylvania, and is scheduled to receive her Masters of Arts degree in Interior Design from Iowa State University in May of 2013.
Jillian spent several years living all over the West Coast, from Albuquerque to San Francisco and Portland to Phoenix, working as an Industrial Engineer and Business Analyst, supporting large semi-conductor manufacturing facilities. While she enjoyed many facets of engineering, she longed to return to the creative pursuits that she enjoyed in grade school and high school. After a brief stint in the oil and gas industry, she began her interior design career with Janet Flack Interiors, Inc. of Wyoming, Pennsylvania.
During her time with Ms. Flack, NCIDQ, Jillian helped to design a bridal suite at a local hotel, five residential bathrooms in a new build home, and assisted on several other residential and commercial design projects. She also completely renovated her 1922 traditional Four Square home including a new kitchen, new powder room and mudroom, and updated, period style bathroom.
After moving to Iowa in 2008, Jillian was employed with a local kitchen and bath showroom where she gained valuable experience designing cabinetry for a range of kitchen and bathroom projects, from fully custom, large high-end kitchens to tiny galley style kitchens. Her favorite projects involve maximizing small spaces through efficient layouts and storage, the perfect combination of her engineering and design skills.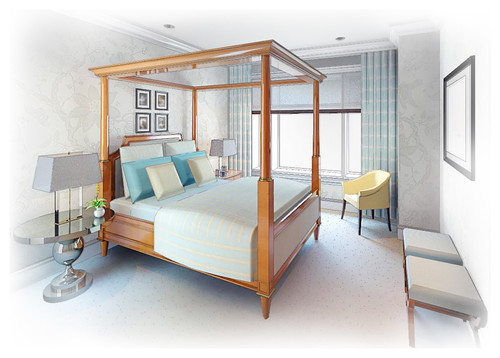 Jillian brings a suite of technical skills to our team, including CAD drafting, 3D visualization, color scheme development, and more. In her spare time, she enjoys creating new designs for her line of hand-crafted jewelry, painting furniture, exploring Des Moines, watercolor painting, and spending time with her new husband and two dogs.
Jillian joins Colbi Swaim and Patrick Van Nice at Van Nice Design. We are thrilled to welcome Jillian to our team and believe she will be a wonderful asset to all of our current and future clients.
If you are in need of good interior design ideas for your home, contact Jillian at jillian@interiordesigniowa.com. 
Enjoy this post? You can use the social bookmarks below to share it with the world.